Theme Installation
Log in to the WordPress Administration Panels.
Select the Appearance panel, then Themes.
Select Add New.
Search to locate 'Speedy' Theme.
Click on the Preview link to preview the Theme or the Install Now link to upload the Theme to your blog,Or
use the Upload link in the top links row to upload a zipped copy of a Theme speedy-pro.zip that you have previously downloaded to your machine.
Further information of theme installation is here.
How to change Basic Color Options?
How to change Background Image?
Setting up Menus
1. From "Customize" section, go to Menus.
2. From Menus, you will be able to manage menu locations as well as modify menu.
3.From Menus, click "Add a menu" button and you will be able to create a menu. (see bellow image for social menu as well)
4. Setting up individual menu for Header, Social and Footer menus.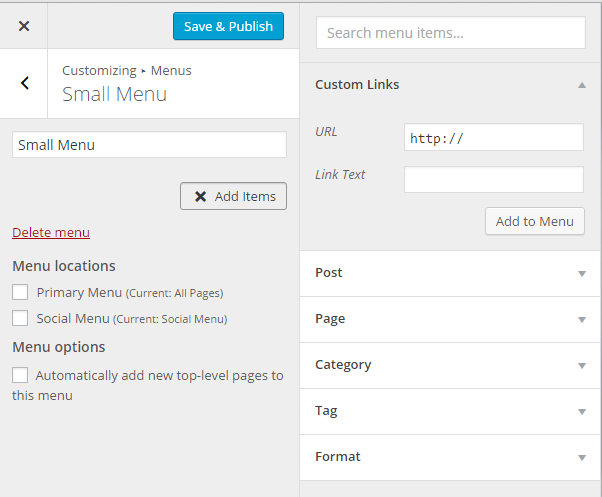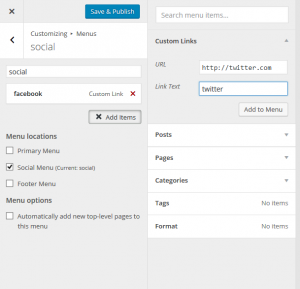 How to set Static Front Page?
How to manage Service Section?
Managing Featured Section above the footer
Using Theme Options
1. From "Customize" section, go to Theme Options
2. From There You will be able to change
different options
Change  Layout
Header Options
Footer Options
Back To Top Options
Pagination Options
Breadcrumb Options
Custom CSS
Reset All Options (rebert to default settings)
1. From "Customize" section, go to  Reset All Options
Caution: Reset all options settings to default. Refresh the page after save to view the effects.